We supply solo performers / horn sections / function bands / backing vocalists / gospel choirs / string ensembles / percussion groups / jazz bands /classical soloists etc for recordings, weddings, concert performances and corporate events.
Our musicians have performed everywhere from hotel function rooms to Buckingham Palace itself. Whether it be a rock and roll band for a wedding party or a trumpet fanfare for royalty, we can help you.
---
---
Looking for something extra special for your big day? Why not speak to us about our bespoke song service.

---
---
The artists we represent have a well-respected client base including:










WEDDINGS
Why not let Dependant take care of all the music for your wedding day? We are able to offer a full range of singers, instrumentalists, bands and DJs for your special day.
Speak to us about our 'COMPLETE MUSIC PACKAGES' a bespoke service ensuring all your musical needs are catered for.
Dependant take care of everything guaranteeing quality music from the moment your guests arrive until the time they leave.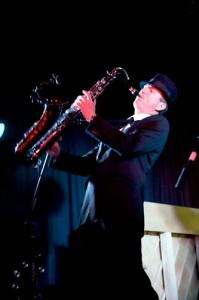 We only supply first class musicians to ensure your day is enhanced, not ruined by the music! Whether you are looking for musicians to play during the arrival of your guests, special music for the ceremony, signing of the register, reception or evening party, we are the only call you need to make.
Choose from an extensive selection of: Gospel Choirs, Brass Fanfares, Jazz bands, Singer/Songwriters, Classical pianists, Harpists, Live Karaoke Bands, String Quartets and Party Bands!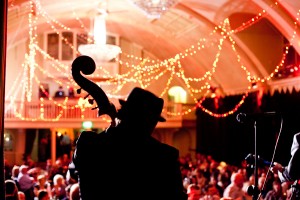 ---
---
TESTIMONIALS
---
---
"Please pass on our thanks to Emma and Tim and also the gospel choir for the magnificent job they did last night!  ……I think you have won some new fans. And the gospel choir were fantastic! A really nice welcome when everyone arrived"
Nancy John, BP Executive Events
"Janna and I want to pass on our utmost thanks to you and all the group that performed at our wedding on Friday. You all sounded fantastic and really made the day special. All our guests commented on the quality of the performance and the registrars were practically jumping up and down they were so excited to hear you all. Its not something they see at weddings apparently and so they were looking forward to it as much as we were. After the ceremony we were whisked off for photos etc and I never had a chance to thank you (as I thought might happen) so please accept our thanks on behalf of myself, my new wife Janna and all our guests. Apparently, the rendition of Kissing you by Des'ree had people immediately start crying with emotion and I personally felt it sounded flawless.

Again, please pass on my thanks to all the performers and if anyone ever mentions wanting to hire a gospel choir I will be very happy to recommend you enthusiastically."

Tom and Janna

"Amazing day, amazing music.. thank you sooooo much…..
Everyone said the music in the church was like something on a film set and the swing band will be talked about and definitely re-booked…."
Hannah and Simon
---
---
BOOKING
Our Sessions and Events team are established musicians themselves and therefore very much understand the importance of having the 'right' sound for the 'right' occasion and are committed to supplying the 'right' person for the job! Speak to one of our team to source the musician / artist you need.
---
---